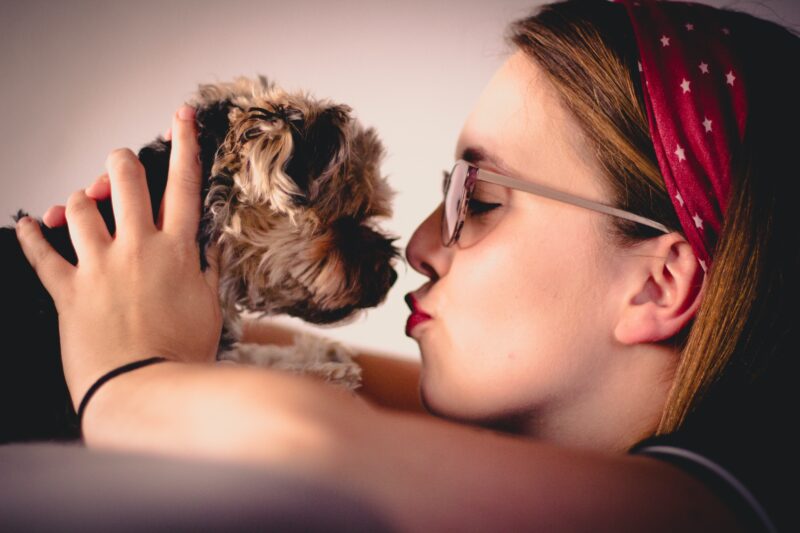 Expert Pet Care
Welcome to the Veterinary Eye Center of Oklahoma (VECO). We know how much you love your pet (because we have furry family members too!) and we are committed to using our expertise and advanced training to provide the best care possible for them. Our practice is built and operated on our core values of excellence, integrity, respect, responsibility, and service. Our mission is to enhance peoples' lives by providing outstanding ophthalmic care to their pets.
As veterinary specialists, we work together with your family veterinarian to ensure that our patients receive the best care at all times. Our board-certified veterinary ophthalmologist and well-trained staff is committed to providing the most advanced and trusted veterinary eye care available.
Call us or click here to request an appointment!
"Dr. Studer and his staff are very professional, calming, and caring. Smokey is two plus months post-surgery and well on his way to a full recovery. He didn't lose vision or his eye. Thank you, Dr. Studer, for taking such good care of Smokey who was rescued off the streets of Small Town, Oklahoma!"
"Over the years we have trusted Dr. Studer with the care of all our furry family members. He has always treated them as if they were his own. In our opinion, Dr. Studer's empathy, compassion, care, and love for all animals is second to none in the field of Veterinary medicine. We highly, highly recommend him!"
"I once was blind but now I CAN SEE ?!!! I went blind literally for 3 months or so from diabetes but Thanks to Dr. Studer and God my vision has been restored. I'm the Happy Pappie again. I'm running and playing again. Thank you for your expertise. My family and I are truly GRATEFUL to you and your staff."
"I can't say enough about Dr. Studer and how he cared for our whole family. I give my highest recommendation to Dr. Jeff Studer not only for his incredible clinical skills, his surgical skills, his follow up and follow through, but for his compassion and his caring. His love for your pet family is as much as we love our own pet family."